method acting one @ virtual theatre * * method for directors * new pages *
filmplus.org/a --
---
[ advertising space : webmaster ]
---
* My Amazon Shop (new 2003)

ShowCases: 3 Sisters, Mikado, 12th Night, Hamlet, The Importance of Being Earnest, Dangerous Liaisons, Don Juan
prof. Anatoly Antohin Theatre UAF AK 99775 USA (907)474-7751
On Method Acting -- Author(s): DWIGHT, EDWARD / ISBN: 0804105227 / Trade Book * 07/01/1994
MISE EN SCÈNE The responsibility for creating this ensemble, for its artistic integrity, the expressiveness of the over-all performance lies with the director. In the period when the director was a despot . . . he worked out the whole plan of the production, he indicated the general outlines of the parts, taking into consideration, of course, the participating actors, and he showed them all the "business." . . . But now I have arrived at the conviction that the creative work of the director must proceed in unison with that of the actors and not outdistance it nor hold it back. He must facilitate the creativeness of the actors, supervise and integrate it, taking care that it evolves naturally and only from the true artistic kernel of the play. This joint work of the director and the actors, this search for the essential kernel of the plays, begins with analysis and proceeds along the line of through-going action. This applies also to the external shaping of a performance. That should be, in my opinion, the objective of a director nowadays. --An Actor Prepares
-- Stanislavski's Legacy
...
---
index 1 * METHOD * method 2 * method 3 ** 200X * Film Dir * Books * Theatre w/Anatoly * SHOWs * Script Analysis * Acting * Directing * Russian-American Theatre (RAT) * Film Links * Fundamentals of Acting * BioMechanics * Classes Dir * Theatre Books *
Method Acting for Directors I.3
"We acknowledge a God, and a Son (His Logos), and a Holy Spirit. These are united in essence—the Father, the Son, and the Spirit." (Athenagoras AD 175)
ACTOR & Dramatic Text: the GodHead model -- Trinity

2008 -- Stoppard

... MAGIC IF
From the moment of the appearance of [the Magic] If the actor passes from the plane of actual reality into the plane of another life, created and imagined by him. In order to be emotionally involved in the imaginary world which the actor builds on the basis of a play, in order to be caught up in the action on the stage, he must believe in it. . . . This does not mean he should give himself up to anything like hallucination, . . . quite the contrary. . . . He does not forget that he is surrounded by stage scenery and props. . . . He asks himself: "But if this were real, how would I react? What would I do?" . . . And normally, naturally . . . this If acts as a lever to lift him into a world . . . of creativity.

The secret of the effect of If [is] that it does not use fear or force. Another quality: it arouses an inner and real activity. . . . an instantaneous inner stimulus, . . . adds a whole series of contingencies based on your own experience in life, and you will see how easy it will be for you sincerely to believe in the possibility of what you are called upon to do on the stage. --An Actor Prepares
--My Life in Art


theatre theory -- act

Stanislavsky:

MEMORY
At moments of intense creativeness one's memory may fail . . . and break the continuity of the line of transmitting the verbal text of the play. . . . This preoccupation with remembering the words, when an actor is unsure of himself . . . deprives him . . . of the capacity to give himself up freely and . . . wholly to his ardent creative mood. . . . It is all important for an actor to have a good memory. -- Collected Works, Vol. I
[ picasa album ]
PS
...
Homework
...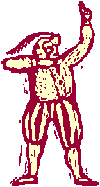 HamletDreams 2001
* home * about * guide * webmasters wanted * classes * advertise * sponsors * faq * contact * news * forums * mailing list * bookstore * ebooks * search * calendar * games * polls * submit your link * web *
@2002-2003 virtual theatre *

ShowCases: shows.vtheatre.net
banner.txt